Partnering with First Source Title Agency
Explore Our Partnership Opportunities
Are you interested in the title agency industry? Have you ever wanted to become a real estate professional? By becoming a business partner with First Source Title Agency, you can explore your passion for our industry! We offer the ability to join one of our existing joint ventures or work with us to create new opportunities.
Partnering with First Source Title Agency
We love working with professionals who are like-minded and share our passion for the title industry.
Our goal is to provide the technology and knowledge to our industry partners need to succeed in their business. We set up, design, and execute valuable backend functions for title companies.
Contact Us to Learn More About Becoming a Partner
If you are interested in learning more about what a partnership with First Source could look like for you, please contact us today!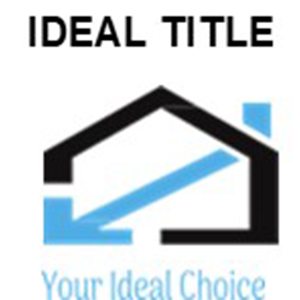 These people are incredible. They have the kindest hearts and do great work! I highly recommend them. Their level of professionalism and ethics are beyond what one experiences with a lot of companies today. You will not be disappointed with this company.
Angel S.
This was my first experience with FirstSource on my first cash-out Refi. I had an issue with a creditor who would not take checks for payment (a condition of the loan). I was absolutely satisfied with the entire process. Thank you all so much!
-Michael
First Source Title Agency is incredible at what they do. Navigating Title services on a national level is no easy task. Each state has their own regulations and requirements and the First Source Team does not skip a beat no matter what is thrown their way. Their knowledge and overall service is second to none amongst the competition for national title service providers. I highly recommend checking them out for your next transaction. You will not be disappointed.
-Megan S.
Mike McNamara and the team at First Source Title Agency are a great company to work with. Buying a home is by far one of the most exciting and stressful times in a person's life because it's such a huge investment. They help make it a little less stressful by providing professional service and value during the process. The company continues to get better because they have a great company culture focused on success for the company, clients, vendors, and the community.
Andy L.
I can't say enough wonderful things about First Source Title. They assisted us on the purchasing of our first home and we couldn't have asked for a better title company. The staff was very knowledgeable and always willing to help!
Mandy S.
I refinanced through the Costco program. First Source Title Agency handled title and escrow. It was smooth, fast, and seamless. I was absolutely impressed with the professionalism and attention to detail that the company provided. They settled quickly at a time that was convenient for me. I highly recommend them!
-Tani G. 
Achieve Your Financial Goals
Building a Brighter Financial Future & Good Support
Lorem ipsum dolor sit amet, nostrum mnesarchum et est, odio nostrud cu eum, id erat consequuntur his. Sed no viderer vivendo gloriatur, libris possit pericula cum ex, ex tale aeterno alienum sit. Qui at docendi patrioque repudiandae, in per agam natum, usu decore nostrum ad. At eum salutatus vituperata. Qui discere detracto ea, affert antiopam…